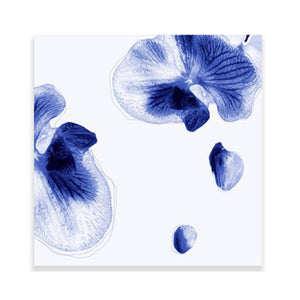 Abstract White Hardboard Placemat. Set of 2
Sale price Price $92.80 Regular price $116.00
Inspired by the shape water drops make when they fall on a typical rainy day, this hand-finished placemat comes in two different shades of blue adding different layers to your elegant dinning table, transforming it and from functional to fashionable making your everyday meals into special occasions.
The Placemats display digital impressions of my photos. They are made out of laser cut pressed wood and laminated for extra protection.
Shape: Square
Size: 14"x14" in.
Color: White.
Maintenance: Each piece is hand-finished, any imperfection is due to the manual process. Do not immerse in water, hand wash or give a quick sponge. Better keep flat in a cool dry place when not using and avoid direct sunlight.
Made by order. Allow 1 week for delivery.